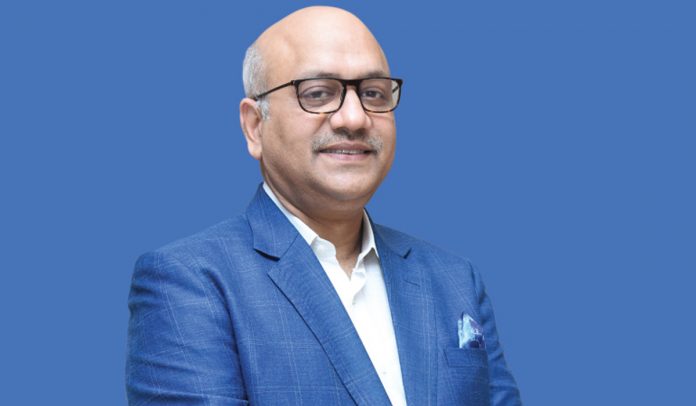 Newly-elected President of FHRAI, Sudesh Kumar Poddar outlines his priorities for hospitality sector & says hospitality sector is all set to boom banking on India's G20 Presidency & other national & international events.
Nisha Verma
In his new role as President, FHRAI, Sudesh Poddar claims that the key area of focus will be to urge the government to have more M!CE tourism on the lines of G20 events as well as national and international games in India. "Once such mega events happen in the country, the direct benefit goes to the transport and the hospitality industry. Recently, the 2023 Men's FIH Hockey World Cup happened in Bhubaneswar. All the hotels were full for almost 45 days and with the G20 meetings happening in the country, right from Arunachal Pradesh to Leh-Ladakh and Kashmir, and down to Kerala, all the hotels in small and big places are being benefitted. Thus, the government should focus more on M!CE tourism, so that the hospitality sector gets its share of business," he suggested.
Manpower challenge
Poddar highlighted that the biggest challenge in the hospitality industry is shortage of manpower, which would be another focus for him. "To me, it appears that this shortage is due to the lower payscale in the hospitality industry. The people working in the hospitality industry are skilled workers, just like lawyers, MBAs, engineers, among others. Skilled workers include chefs, captains, stewards, front office managers, among others as they all come from hotel management institutes. However, their pay is on the lower side. Hence, my focus would be urging the hotels and restaurants to increase `10–120 on a plate of food or drink and then increase the salary structure, so that people from other fields are keen to work in hospitality industry. Currently, there is an exodus from this industry and people are going to different industries, resulting in acute shortage of manpower," he added.
Hospitality future
Claiming that hotel rates have gone up and availability is an issue, he said, "Any tourism place in India today has acute dearth of hotels. As we are poised for a huge growth in the hospitality industry, we are trying to request more entrepreneurs to come into the hospitality industry and bring more hotels, homestays, guest houses and places of accommodation."
Post-COVID outcomes
Saying that the industry has changed drastically after COVID first hit the world, Poddar suggested, "The most important thing we have learnt is not to jump and go overboard in terms of money. During COVID, many industrialists or hoteliers who did not have big pockets, had to shut their businesses. We cannot repeat this mistake in future. Hence, our expenses should be limited as far as day-to-day running of the hotel is concerned. Also, we must look into our pockets and then go for expansion."
Journey
Sharing his journey in hospitality, Poddar said, "I started very early in this industry, with a nine-room hotel in Dibrugarh, Assam, which was a very small hotel. Now it is a recognized four-star hotel with 55 rooms. I have four restaurants in Kolkata, including the 70-year-old Chinese restaurant, Songhai. We are coming up with another four-star hotel in Kolkata."
Focus on Northeast
Poddar says that Northeast is closest to his heart. "I was born and brought up in Dibrugarh in Assam and now I am based out of Kolkata. All my businesses are in Northeast and Eastern India. The region has so much to offer for tourism and now with PM Modi's focus for growth of tourism there, I am sure there will be a growth boom. Be it Arunachal Pradesh, Nagaland, Kaziranga, Kolkata, Darjeeling or Sandakphu, Northeast is going to be the sought after destination for all the tourists in the country and abroad. Most importantly, it is still a virgin territory which needs to be explored," he mentioned.
Demands from govt.
On behalf of FHRAI, there are many demands from the government, and Poddar will be taking them forward. "We have been talking about industry status and infrastructure status for the hospitality industry. We are doing a lot about it and many states have already given infrastructure status to the hospitality industry. While these things will come eventually, for the hospitality industry to thrive and do well, people in huge numbers must visit the country. G20 Presidency is a gamechanger. Hotels in small places like in Arunachal Pradesh have been filled, which was never thought of, and such numbers cannot be brought in by individuals. All this can only be done by the government. Projects of such magnitude are needed for the country to grow its hospitality industry. This is my topmost priority and very soon we are meeting the Hon'ble Tourism Minister also for the same agenda. We will ask the government to continue doing this," he shared.
Sports tourism
Poddar believes that sports tourism is one of the major tourism growth engines for any country. "The recent hockey matches in Odisha were successful. There are many Tier-II cities such as Guwahati, Indore, Jaipur, among others, which have stadiums and tournaments can happen there. There is no dearth of space, and only some renovation or upliftment is required. However, it is a gradual process. Once there is an event, it keeps improving and gets bigger. We cannot just build up huge infrastructure and then wait for people to come in," he claimed.
PPP mode
Speaking on the importance of Public Private Partnership (PPP), Poddar suggested, "There are thousands of properties with the government, which were either lying idle or not being run properly. The only option in such cases is PPP model. The investor or the entrepreneur does not need to invest in the land or the structure that comes from the government, but he must improvise, revamp, renovate or add on to that. Thus, his investment becomes lesser, and the property becomes a destination property. There are thousands of properties that are lying idle and not being utilized or under-utilized and under the PPP model, those can be developed very well."